How to draw arrow line on screen?
Presentation Assistant offers many arrow line style.
In the Screen Drawing Tools Pane, click Line .
Select a arrow line type.
Drag the pointer to draw the line on screen.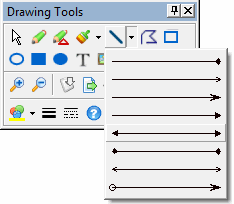 Notes:
You can draw a perfectly horizontal, vertical line by holding down Shift key while dragging.
Press TAB to Cycles through the available line style.