How to draw on windows to highlight?
Presentation Assistant  is a useful enhancement tool draw on windows to highlight during presentation.

To draw on windows and highlight, just click Screen button on the main pane or with the system-wide hot keys Ctrl + 2. A drawing tools pane wil float on the screen as flollwing.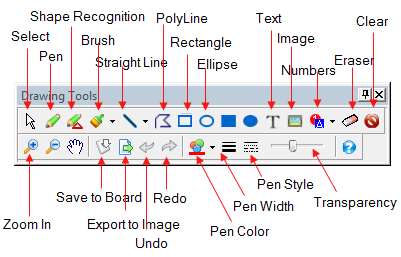 The drawing tools include: Line, Arrow, Pen, Brush, Rectangle and Ellipse, And you can choose from different width pens to draw in your choice of color.