Presentation Assistant is a best annotation tool for teaching, technical presentations, education, demonstration, explaining, and internal meeting at work or if you just need to explain someone something on your computer.
1. Main Interface
When Presentation Assistant is launched, it displays on the top of screen, as shown in Figure 1.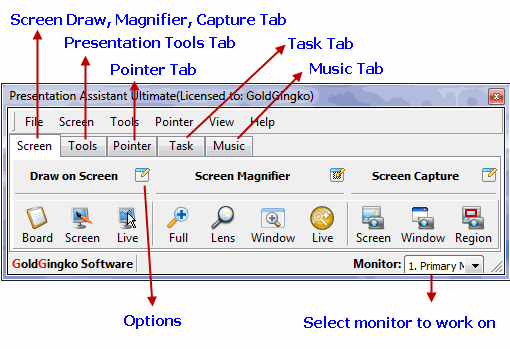 Figure 1: Presentation Assistant interface

2. Switch Edition
Presentation Assistant comes in 3 editions - Standard, Professional and Ultimate. You can switch edition by click menu Help -> Switch Edition, as shown in Figure 2.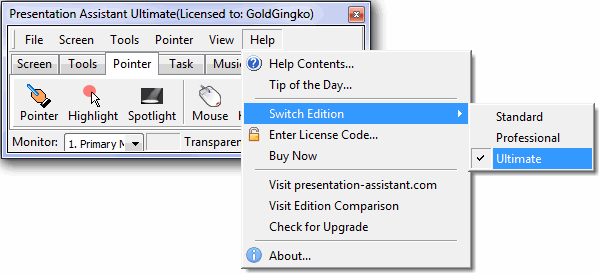 Figure 2: Switch Edition
3. Draw on screen
To draw on screen, just click Screen button or with the system-wide hot keys Ctrl + 2. A Screen Drawing Toolbar will float on screen as shown in Figure 3.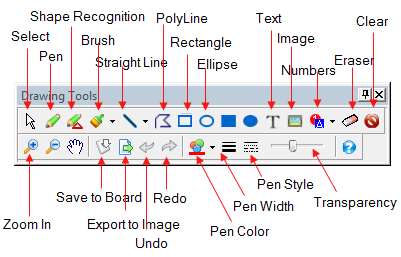 Figure 3: Screen Drawing Toolbar
How to Exit Drawing Mode?
Press Escape key to clear all and exit.
Or press right mouse button to exit but drawings remained.
Or press the Screen Drawing Toggle Hotkey (Default Ctrl + 2).
Or click the Windows/Drawing Switch button on the tool box.
4. Whiteboard
Just click Board button and the whiteboard will be shown in Figure 4.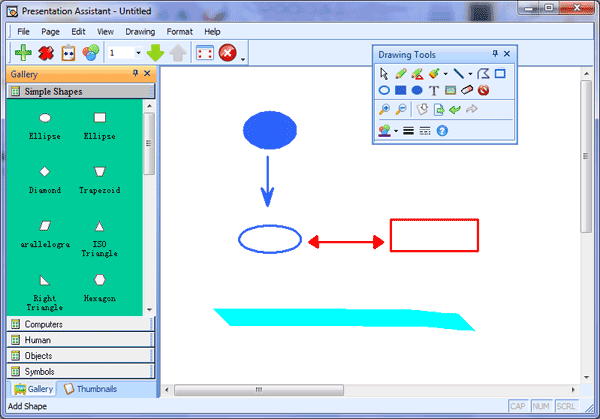 Figure 4: Whiteboard
5. Presentation Tools
Presentation Assistant provides various presentation tools, as shown in Figure 5.


Figure 5: Presentation Tools
6. Pointer Effect
The Pointer Effect options make it easy for your audience to follow your actions while doing a demo, or presentation. Within the Main Control Pane, choose the Pointer Tab .


Figure 6: Pointer Effect

Presentation Assistant Step by Step Tutorials

For teachers and for business persons who may have to make presentations, this screen annotation software should be handy.
The best software to use for annotating on the screen.
Very useful for recording demonstrations, remote technical assistance, sales presentations, and training.. .
Great app for Internet Marketers, teachers and IT Trainers.
More of what customers saying